Hi there,
Features Aren't A Differentiator
I spent the past several years in thew startup world and have learned a lot from being here. I also unlearned a lot of what I previously thought to be the path to a company's success; especially for startups and new companies.
Protecting Ideas
I came from a traditional view of how you brought new products to market. We'll call it the "Ta-da Method". It roughly goes:
Come up with idea you think is brilliant.
Work on it in secret.
Announce it to the world when "done".
I thought this was the way to do things for the longest time. I thought this way because I thought if I tell people they'll copy my idea! I hear this same sentiment a bit from people who have ideas but no product or company.
When I arrived at my first startup I had to unlearn this thinking. The fact people could "copy your idea or feature" was exactly the reason to not obsess too much over protecting your idea. You had to keep looking beyond your ideas and features in order to satisfy your customers.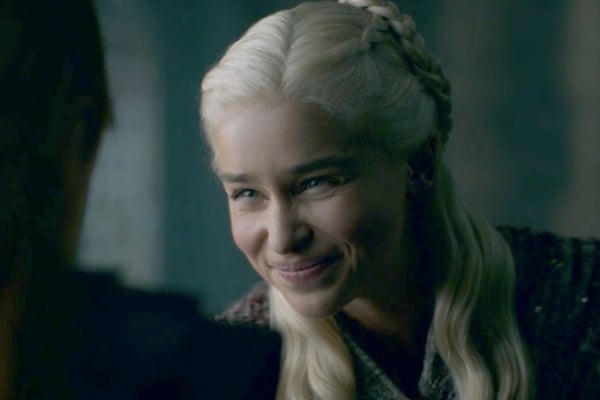 My face when someone says they can't talk about their idea or someone will steal it.
Evolving Serverless Observability Products
Why am I bringing this up? For the longest time the serverless observability space has had two different approaches to observing systems. One approach presents function invocations in a list a view with metrics, logs, and call profiling while the other presents business transactions in a visual system manner. For awhile these approaches were differentiators in the space.
But recently Epsagon has added a timeline view to it's visual tracing and Thundra has added visual tracing! What we've seen is two companies adopting the features of one another.
I've had a hard time settling on a tool in the observability space because both approaches have their uses! Now two tools (and I assume more to follow) will have both approaches. Tomorrow the companies in the observability will need to find new ways to differentiate themselves from one another. The cycle repeats and I as a customer get better options.
Let this be a lesson for anyone in the startup space that ideas and features are easily copied. Think those are what make you unique and valuable and prepare to be copied by your competitor, or worse Amazon.
Service Announcements
What's been newly announced by AWS and other companies in the serverless space?
Coming Events
Here's some of the coming serverless events for you to catch. Have an event you'd like to promote? Then drop an email to us.
ICYMI
Missed a recent event? Check these recaps out.
This Week's Links
In this week's edition of Cold Start we have links on:
Serverless email delivery at scale
CloudFormation macros
Properly validating AWS Cognito usernames
and more...
Have a blog post on serverless you wish others to see? Maybe you want to write for our blog as a contributor? Shoot us a message.
Closing
I'm Tom from ServerlessOps and we provide a range of services around DevOps transformation, AWS migration, serverless training, and startup cloud operations. See our services to learn more.
Also let us know what you think of this week's Cold Start using the 👍/👎 links at the end of this email!
Cheers,
Tom at ServerlessOps