Hi there,
With the holidays this weekend we don't have much time to write. But we will leave you with this great exchange from Twitter that is most appropriate.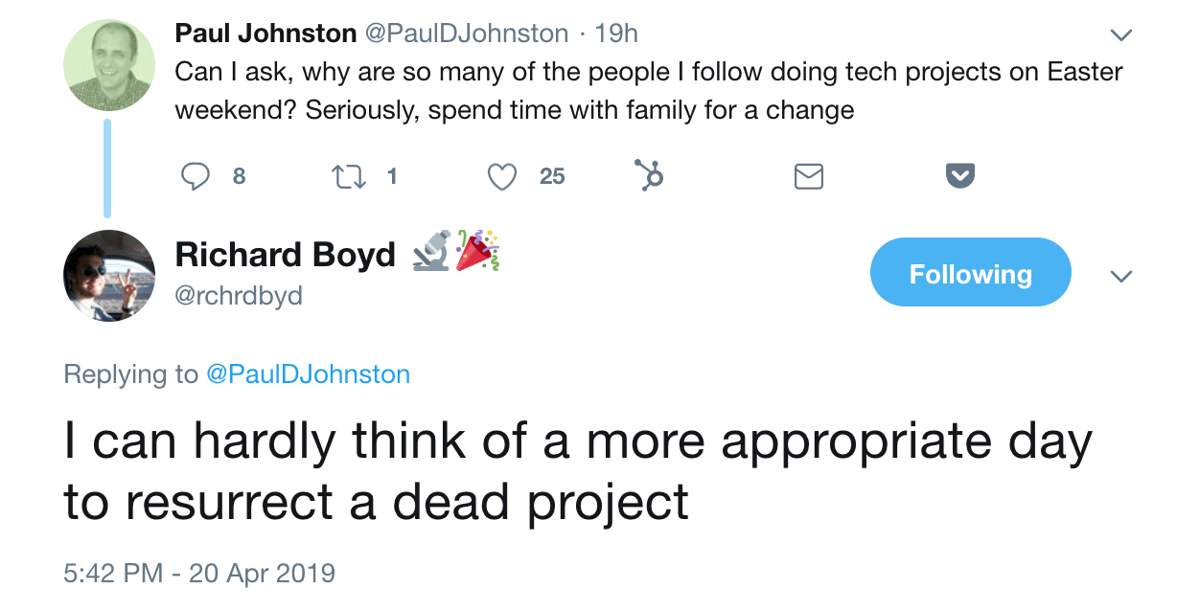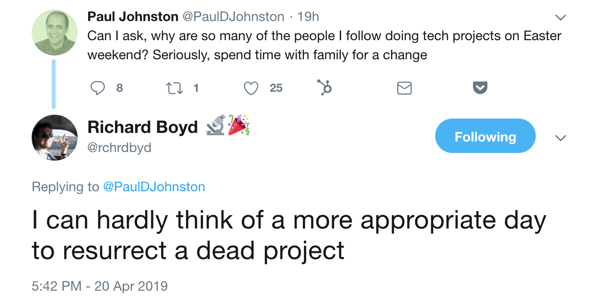 But seriously, hope folks took the time to enjoy their life outside of technology.
Service Announcements
What's been newly announced by AWS and other companies in the serverless space?
Coming Events
Here's some of the coming serverless events for you to catch. Have an event you'd like to promote? Then drop an email to us.
This Week's Links
In this week's edition of Cold Start we have links on:
Lambda@Edge routing
CloudFormation features you should know about
and more...
Have a blog post on serverless you wish others to see? Maybe you want to write for our blog as a contributor? Shoot us a message.
Closing
I'm Tom from ServerlessOps and we provide a range of services around DevOps transformation, AWS migration, serverless training, and startup cloud operations. See our services to learn more.
Also let us know what you think of this week's Cold Start using the 👍/👎 links at the end of this email!
Cheers,
Tom at ServerlessOps