Hi there,
USENIX LISA Keynote
I can finally discuss this publicly! I've been asked to deliver a closing keynote at USENIX LISA this year on serverless and it's effects on the future of operations and the sysadmin profession. I started this company to make operations people successful and humbled to be chosen to talk to my peers about the intersection of a technology and a profession that I both love and enjoy.
For an idea of what I'll be talking about, read the original Serverless DevOps: What do we do when the server goes away? I said "original" too. There's more coming soon... ;)
Accelerate: State of DevOps
Have you read Accelerate: State of DevOps 2018 yet? You should. what does it have to do with serverless? Nothing... And everything. If you're organization is not adopting serverless as a means of increased productivity and efficiency then why are you adopting it?
You may read the report and wonder why we're promoting research with such a negative view of outsourcing. It's because we don't consider ourselves outsourcing. ServerlessOps isn't here to takeover a key area of your engineering organization. We're here to help you with the people, process, and tools to improve. This is where we see our differentiator. To us, serverless is only a means of achieving organizational improvement through increased focus on what makes an organization unique.
DevOpsDays Chicago
Last week were were at DevOpsDays Chicago which was an absolute blast! We even stayed a few days afterwards to enjoy the city. Here's some highlights as documented on social media.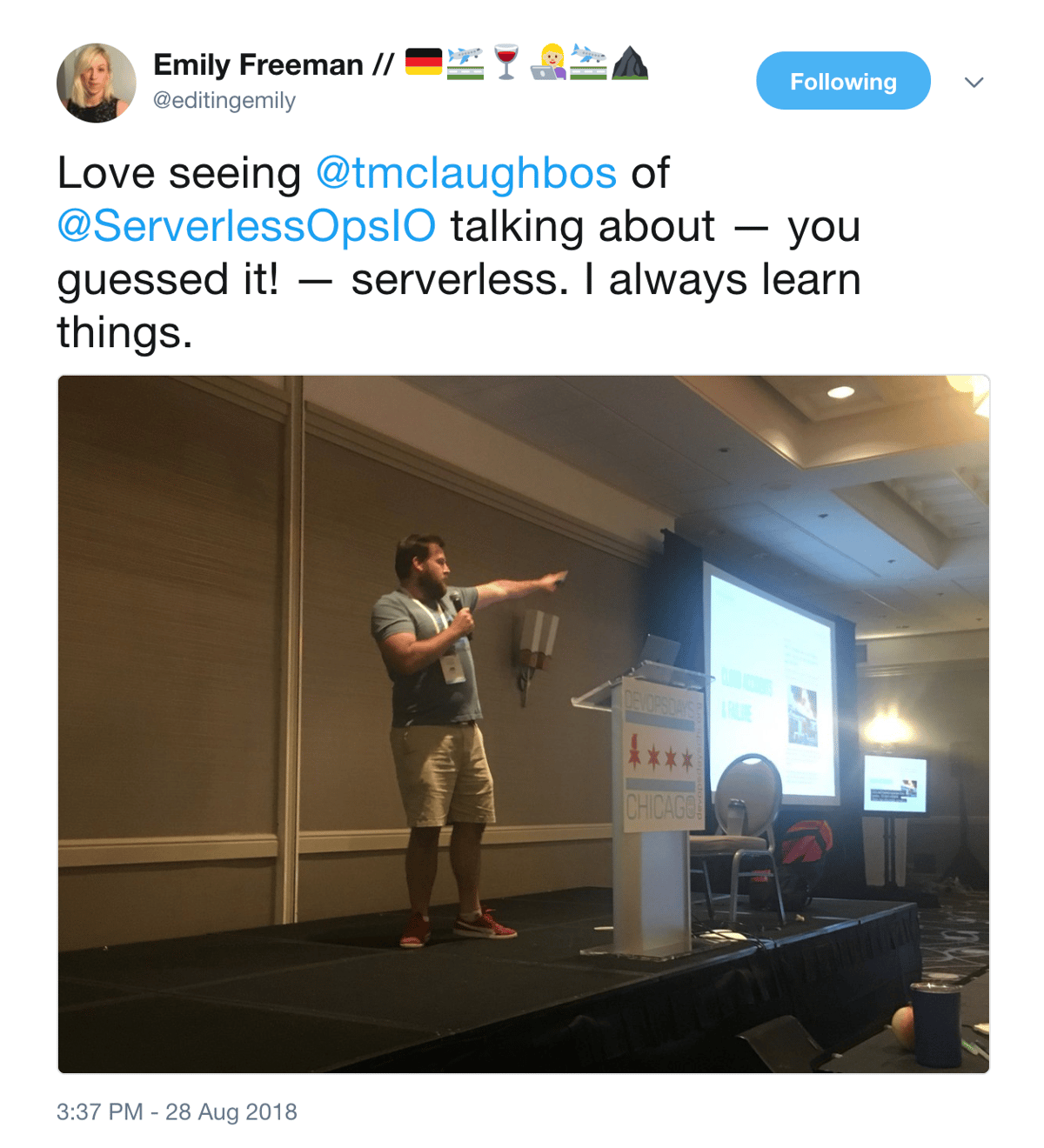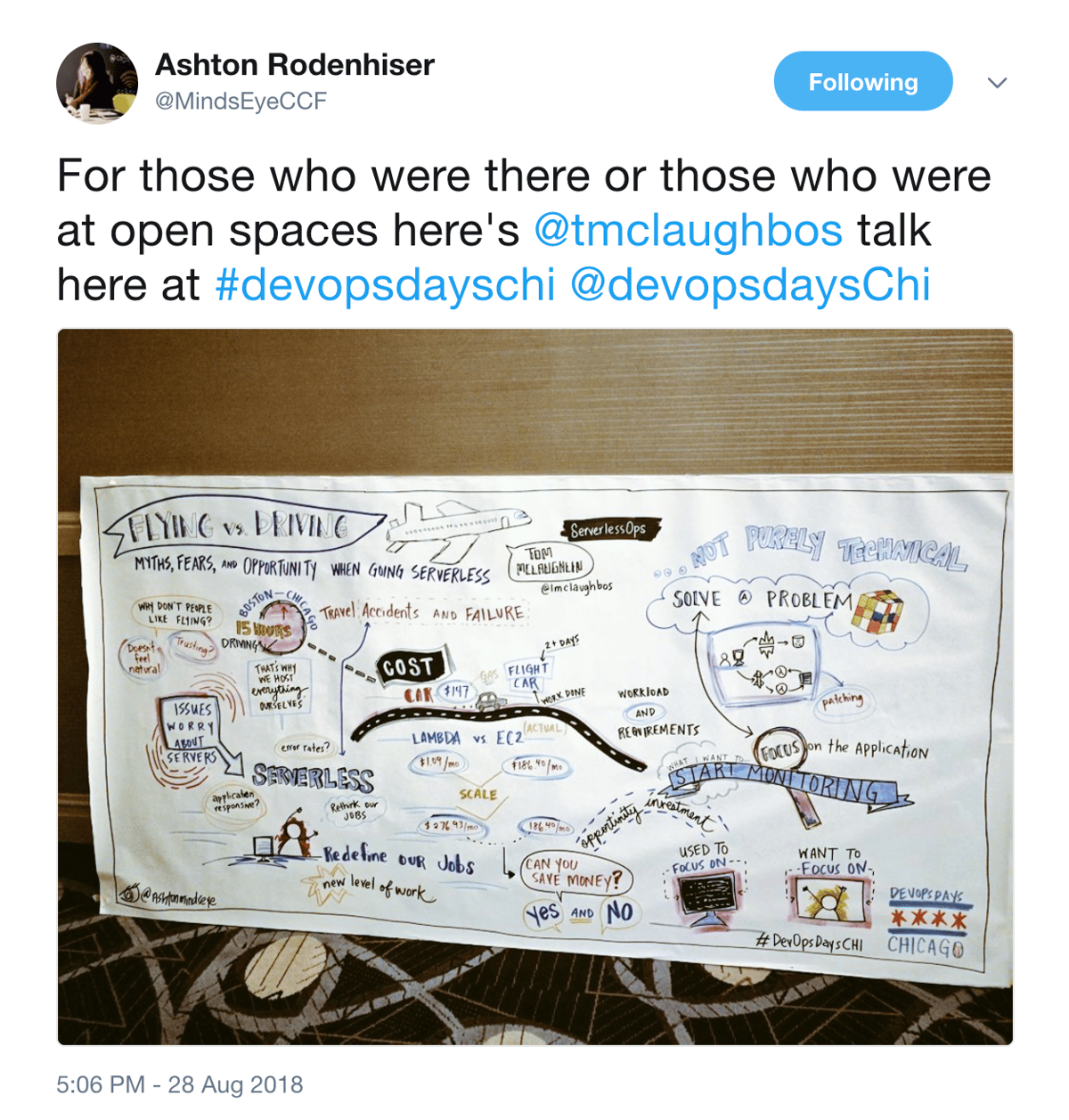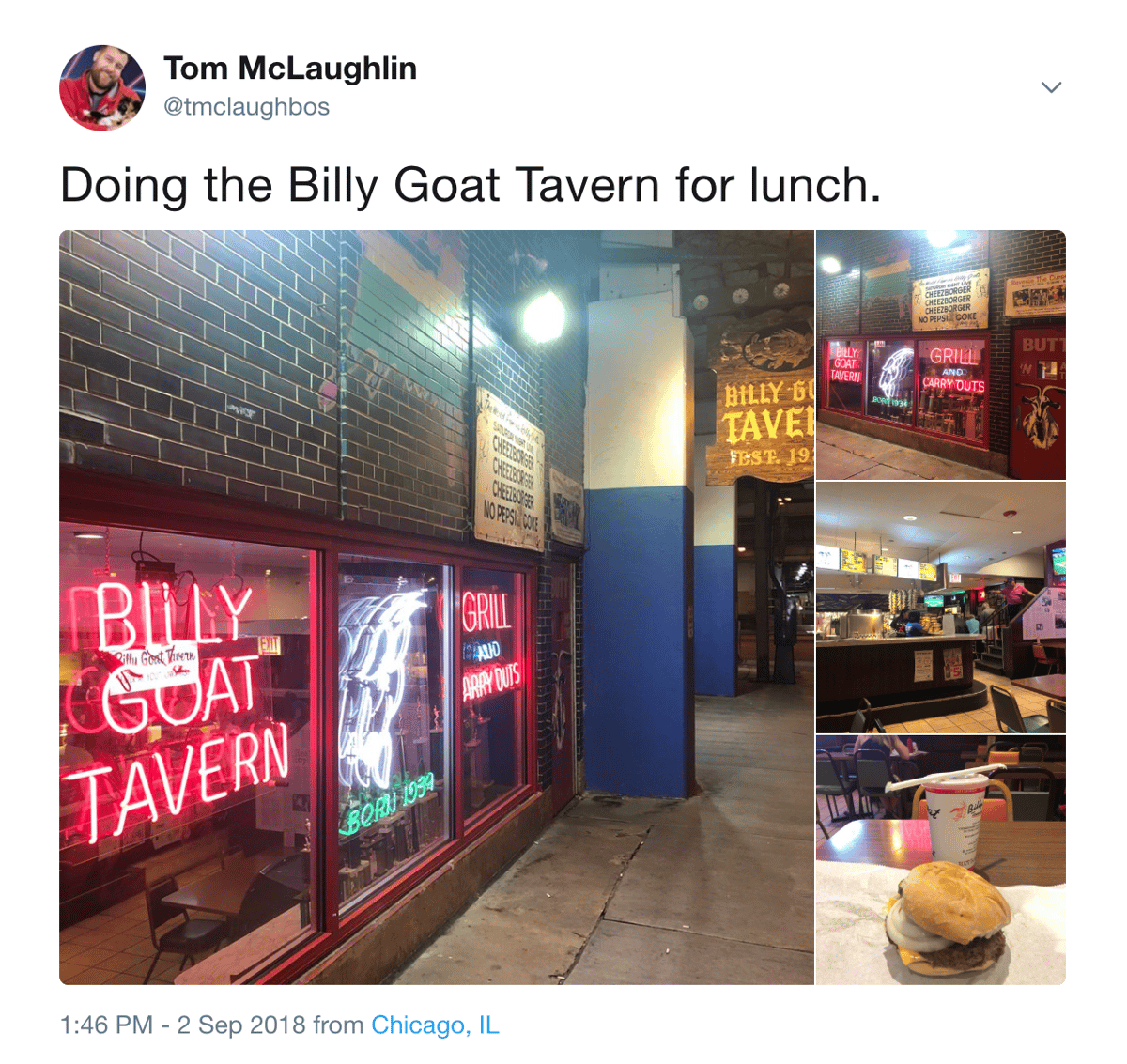 Closing
I'm Tom from ServerlessOps and we provide services to make you successful with your DevOps transformation and AWS migration. Ask us about our training and advisory services.
Also let us know what you think of this week's Cold Start using the 👍/👎 links at the end of this email!
Cheers,
Tom at ServerlessOps