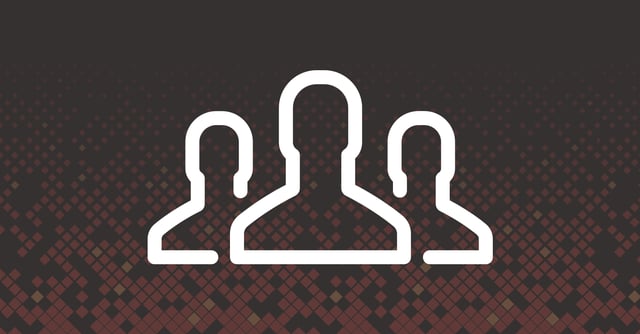 We're excited to announce the launch of our Developer Relations (DevRel) consulting service! Are you looking for new and interesting ways to engage with your audience? Do you want to start a conversation with your audience around a new and interesting technology as well as highlight how your product fits in? Our new service offering helps you tell your story involving serverless technology -- such as AWS Lambda -- and how it benefits your ops and developer audiences.
The services cover:
Engineering: Product enhancements and strategic integrations
Technical Product Marketing: Content marketing blog posts
Developer Relations: Remote and in person audience engagement
We can provide an initial DevRel strategy, or complement your existing DevRel team as a subject matter expert.
Aren't you an IT consulting company?
WE ARE! But we know the best way for us to serve the needs of our customers is to know them as best we can. To do this, we strive to engage with as many different people to understand their needs. Only then can we provide something that people truly want or need.
If all that sounds like how you approach building your product, we should talk! We want to partner with like-minded companies who know and appreciate the value of knowing and engaging with their customer audience.
What Is DevRel?
DevRel is an authentic, two-way communication between an audience and customer. It starts with an engineer, a peer, who can knowledgeably talk to other engineers, and, more importantly, listen to them. It requires someone who is informative, engaging, as well as empathetic. It requires an engineer who can not just build, but communicate clearly what they've built.
But it doesn't stop there! This engineer also needs to understand the function and value of other teams within the organization. Marketing, what is the organization's message and target audience? Sales, what are the product objections seen in the sales cycle? Customer success, what are the churn indicators? And finally, in order to be successful, this person needs to have a voice in the product organization so they can voice the words of the user.
What We Offer
Engineering
An effective way to reach your users is through providing users with new open source tools and features. We focus on product integrations because of their significant downstream value they provide to other parts of the organization. Integrations allow for co-marketing opportunities, reduce sales objects, and increase product retention. With all the value they provide, they can still be hard to get prioritized on a product roadmap.
We work with key stakeholders to identify what integrations would enhance your product value and rapidly build these tools. These tools may provide:
Integrations with other products or services you routinely find in customer environments.
New and more architecturally appropriate ways to use your product in a serverless environment.
Technical Product Marketing
Once these tools are developed, we know that a successful launch requires promotion. We provide blog posts to support this launch that will cover multiple outlets to hit the right audiences. This includes:
High level blog post announcing the availability of these new tools, highlights the benefits of serverless technology to your users, and tells your story around the technology and how your product fits.
Technical tutorial blog post intended for engineers. This post will explain a problem and how it was solved.
Developer Relations
Finally, to continue reaching your users, we are available for remote and in person engagements. We engage your technical audience as a peer engineer. The type of engagements we can provide are:
Remote engagements. E.g. webinars and AMAs. This content provides long lasting value that is reusable and inexpensive.
In-person engagements are tech talks at events and customer or prospect locations. Rather than a product demo, we deliver an engaging technical talk on a subject of interest to your audience with your product at the center of the story.
Let's Work Together
If all this sounds exciting to you then drop us a line. We'd love to schedule a consultation and discuss how we can work together.